While I was formatting and uploading The Worm of the Ages and Other Tails, I did the necessary work to lay out the paperback edition in InDesign. The approval process at CreateSpace takes a bit longer, because human eyes and brains have to be involved: colour prepress work for book covers is still an art as well as a science. That, too, has now been completed, and I am pleased to announce that The Worm of the Ages is already available in a print edition.
Click on the cover image below (or in the right margin of this page, if you're viewing on a PC screen), and choose the ebook for $2.99 U.S. or the trade paperback for $6.99.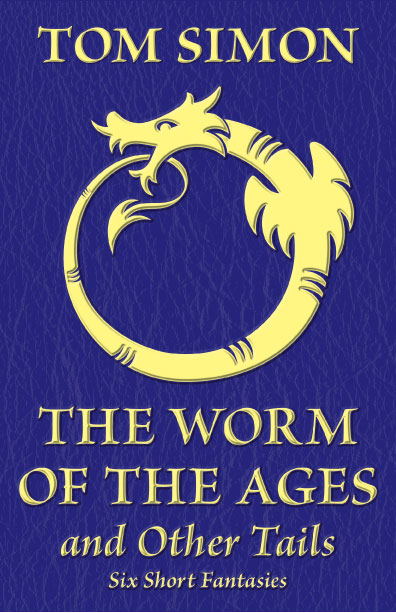 Our thanks and blessings to all those Loyal Readers who have already purchased the ebook!
Next up: Style is the Rocket, coming to you in June!